Author: CI | Category: afp, cambodia daily, court, judiciary, phnom penh post, Social conflict
Why is

South Korea

involved in this DIRTY BUSINESS?
Pourquoi la

Corée du Sud

est-elle impliquée dans cette SALE AFFAIRE?
Phnom Penh's military police plan to use a taekwondo-training scheme initiated by the South Korean Embassy to learn how to crack down on protests using jump kicks rather than batons and bullets.
On December 23, Tito said, Choi Yong Sok, a taekwondo coach, and representatives of the Korean Embassy donated mats, robes, belts and other training equipment to the unit.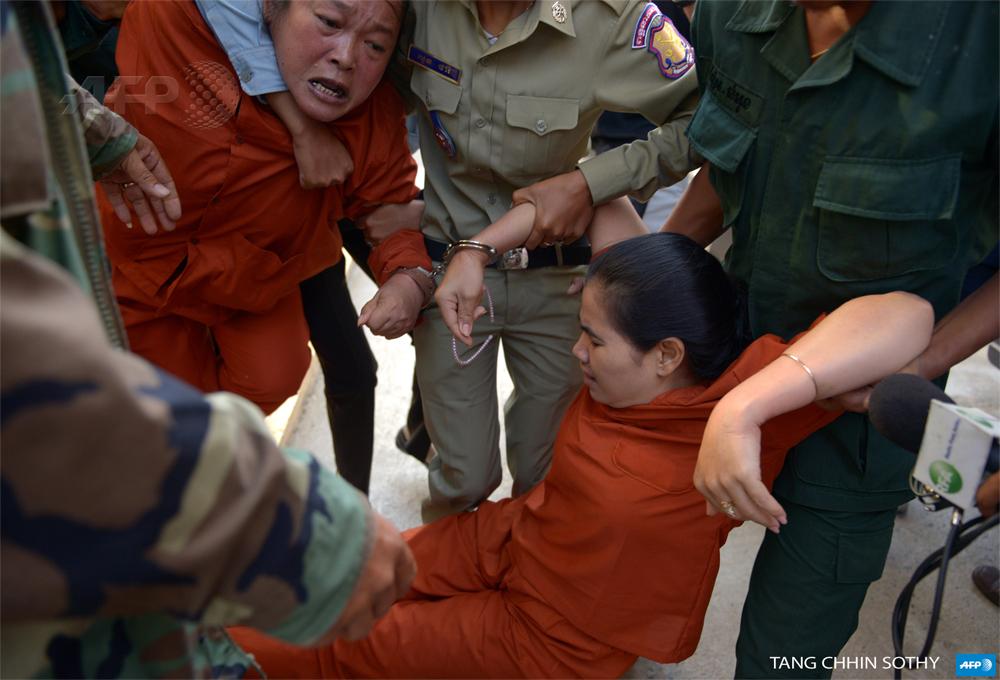 Appeal Court Upholds Activists' Convictions
The Appeal Court on Monday morning upheld last year's protest-related convictions against 11 activists, but knocked a few months off the one-year prison sentences of all but the most high-profile members of the group.
26 Jan 2015