Author: CI | Category: afp, Al Jazeera, AP, bbc, cambodia daily, kem ley, new york times, phnom penh post, REUTERS, VOA | Tags: kem ley
KEM LEY
Défenseur acharné de la Démocracie,
était le Rapporteur de la Voix du Peuple.
Il est devenu MARTYR.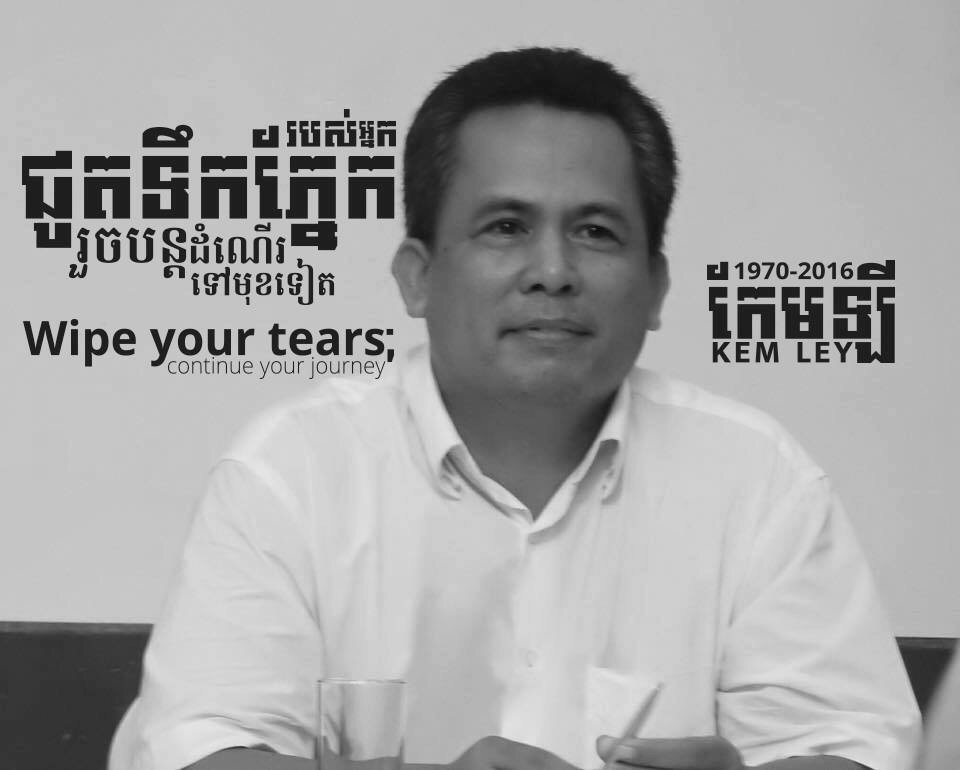 Cambodge Info comdamne dans les termes les plus fermes cette lâche exécution contre un analyste politique qui ne faisait que dénoncer les violations des droits de l'Homme et toute forme de violence et d'injustice dans la société cambogienne.
Que tous les commanditaires et complices de cet assassinat soient identifiés ! 
Nous faisons appel à la communauté internationale pour se mobiliser contre la Dictature de HUN SEN et dénoncer cet assassinat.
Dernière apparition de KEM LEY sur RFA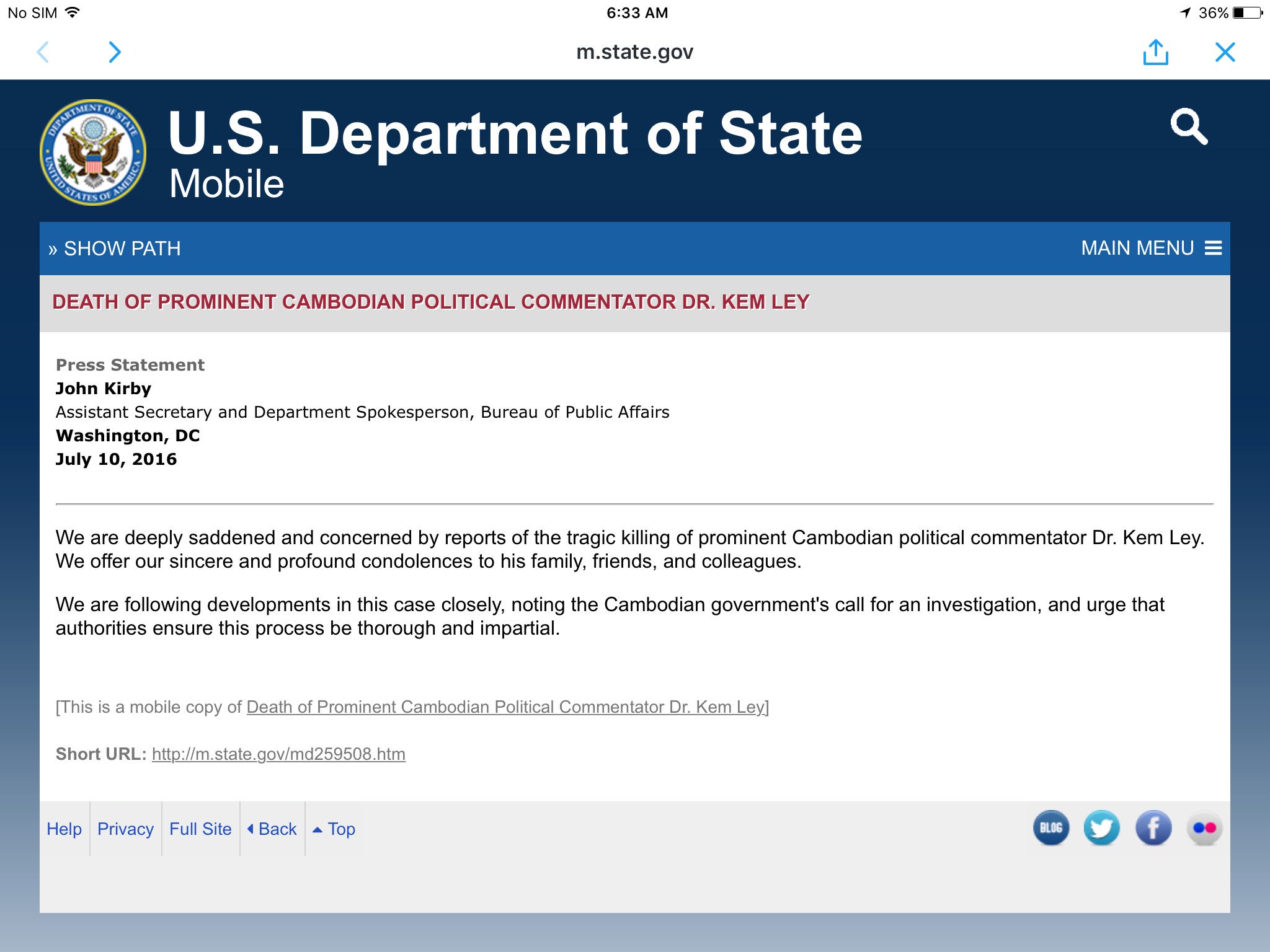 Réactions de la population : ទស្សនៈពលរដ្ឋជុំវិញការសម្លាប់របស់ លោកបណ្ឌិត កែម ឡី
The crowd continues to grow as people accompany the body of slain political commentator Kem Ley.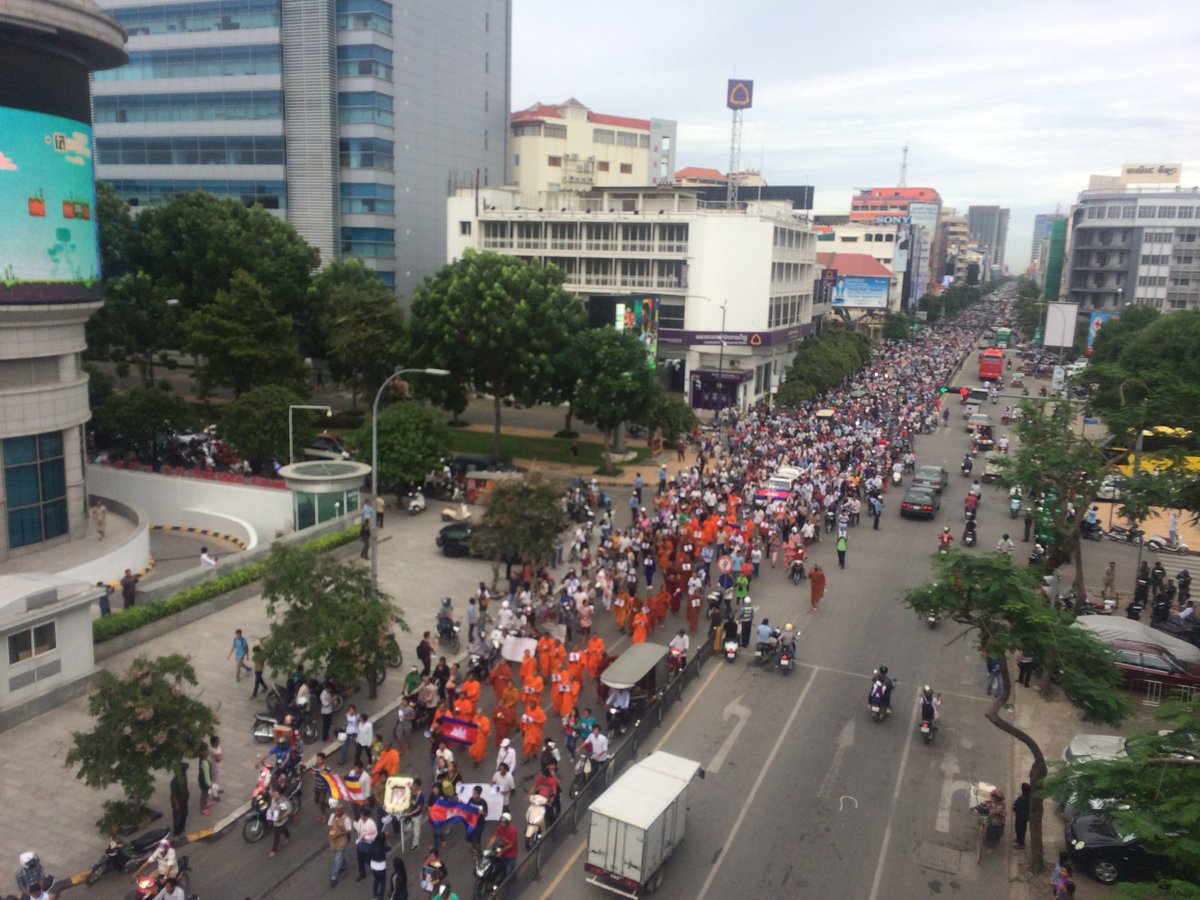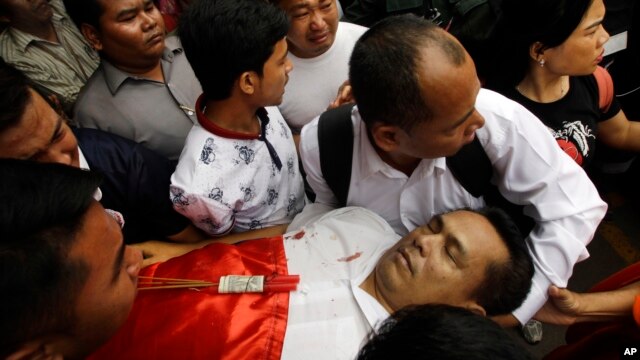 14 Jul 2016