Author: CI | Category: l'express, theguardian, VOA
Germany's chancellor, Angela Merkel, has warned that the EU could no longer completely depend on Britain and the US and

"must take its fate into its own hands"

.
"The times in which we could completely depend on others are on the way out. I've experienced that in the last few days.

We Europeans truly have to take our fate into our own hands.

"
Merkel said the result of the "six against one" discussion was

"very difficult, if not to say very unsatisfactory"

.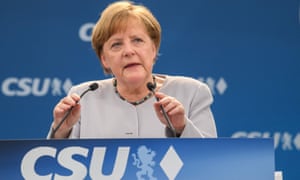 28 May 2017