Une mini guerre nucléaire qui s'annonce ?
Le président américain D. Trump n'est pas si imprévisible. Une armada de guerre est envoyée dans la péninsule coréenne pour "résoudre le problème". L'escalade vers un affrontement militaire direct entre les Etats-Unis et la Corée du Nord s'annonce très dangereuse.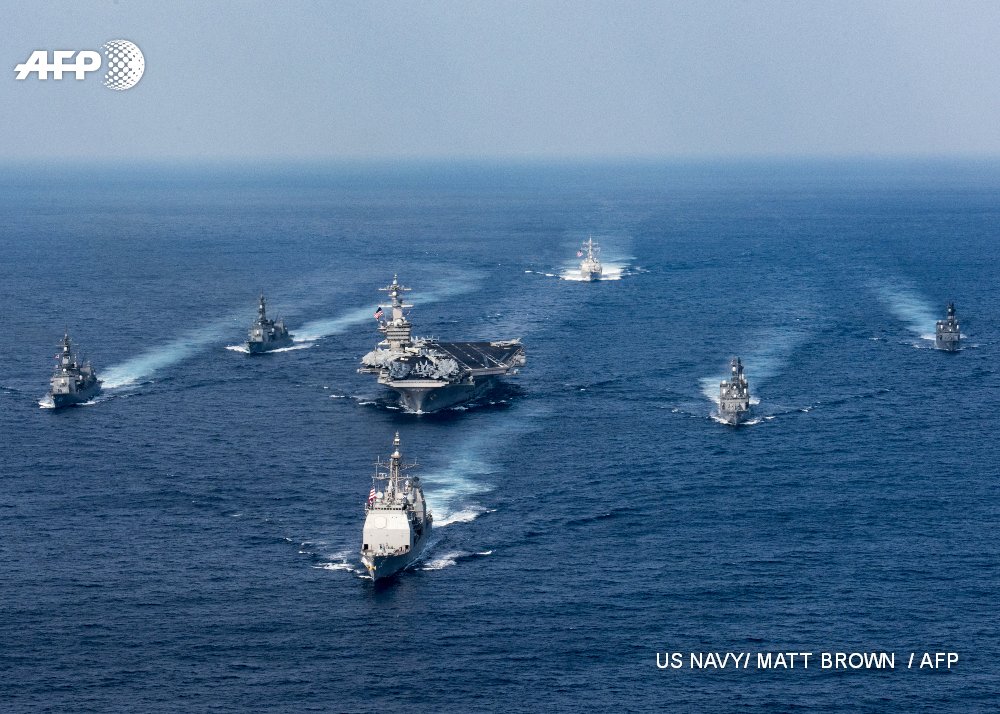 I have great confidence that China will properly deal with North Korea. If they are unable to do so, the U.S., with its allies, will! U.S.A.
I explained to the President of China that a trade deal with the U.S. will be far better for them if they solve the North Korean problem!
North Korea is looking for trouble. If China decides to help, that would be great. If not, we will solve the problem without them! U.S.A.
 La chine s'inquiète de la prochaine guerre dans la péninsule coréenne !
La Corée du Nord prête à réagir « quel que soit le type de guerre voulu par les Etats-Unis »