Author: CI | Category: afp, le monde, libération, the diplomat, theguardian | Tags: bannon
Nous avons intérêt à le connaitre :
Stephen Bannon ! 
Stephen Bannon a été nommé la semaine dernière au rang de membre permanent du Conseil de sécurité nationale (CSN), sorte de petit "ministère des Affaires étrangères" au sein même de la Maison Blanche.
"Nous serons en guerre en Mer de Chine méridionale d'ici 5 à 10 ans. Il n'y a aucun doute là-dessus", affirmait-il en mars 2016. 
Ci-dessous la réaction de :
Steve Bannon sitting on the National Security Council is dangerous and unprecedented. He must be removed.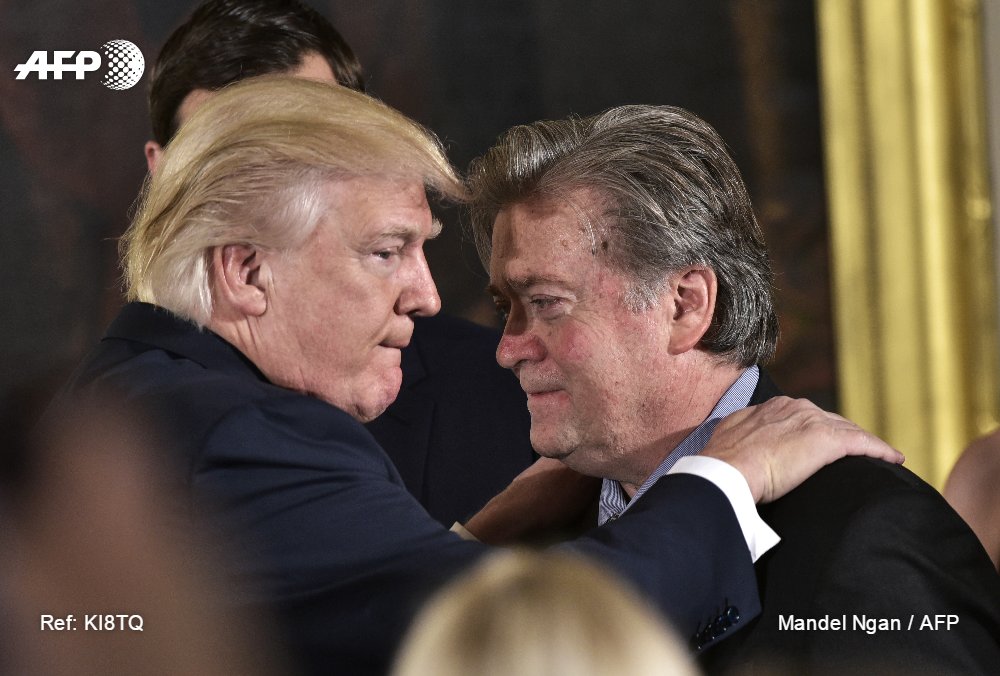 04 Feb 2017