Author: CI | Category: congrès américain, congress, Radio RFI, USA, VOA
Nous vous demandons de concerter avec nos alliés régionaux et la communauté internationale plus large afin d'utiliser tous les moyens diplomatiques nécessaires pour forcer le gouvernement de HUN Sen à respecter les normes démocratiques et l'Etat de droit.
We urge you to work with our regional allies and the wider international community to use all necessary diplomatic means to compel the HUN Sen gouvernment to adhere to democratic norms and rule of law.
We urge you to address these concerns with Prime Minister Hun Sen and to press the Cambodian gouvernment to respect the rights of its own citizens by allowing for freedom of the press and respecting a free and fair election.

Cambodia must take these steps if it wishes to seek greater economic and strategic ties with the United States.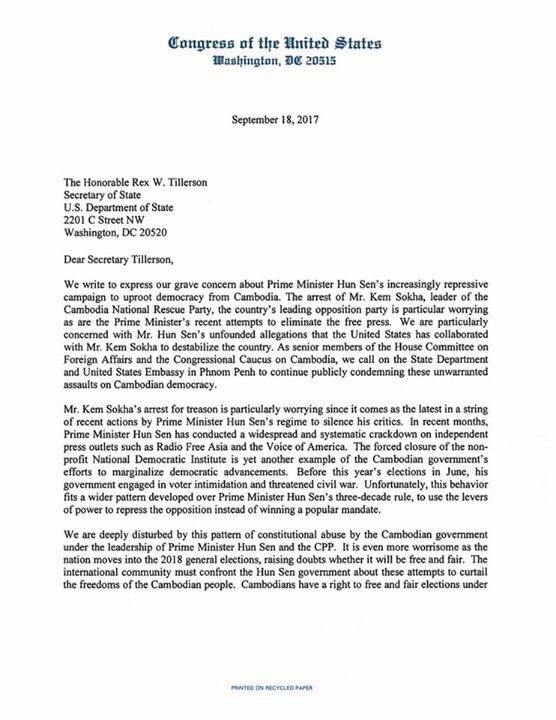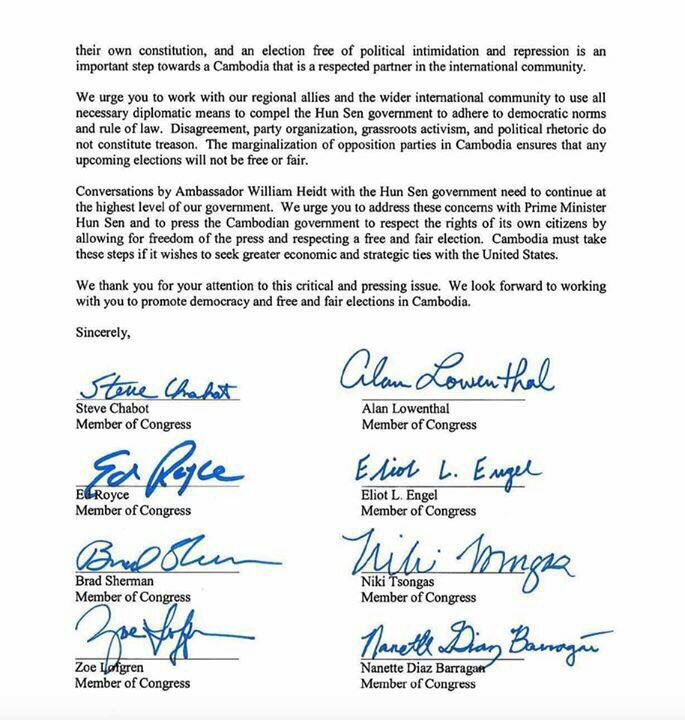 19 Sep 2017