Author: CI | Category: CPJ, France, liberté, REUTERS, the washington post, vietnam
The French embassy in Vietnam said France regretted the Vietnamese authorities decision to revoke Hoang's Vietnamese nationality and to deport him.
"Freedom of expression and of opinion, notably on the Internet, are both guaranteed by the international covenant on civil and political rights to which Vietnam is a party. France calls on Vietnamese authorities to ensure compliance with these commitments", the embassy said in a statement sent to Reuters.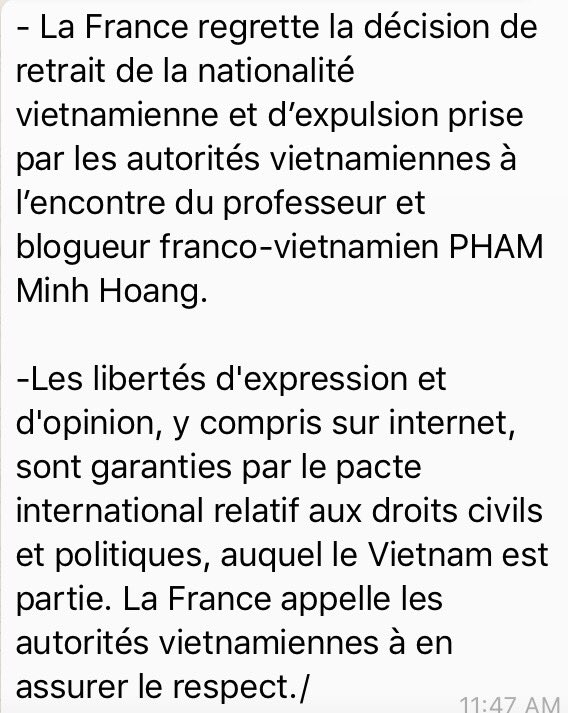 24 Jun 2017