HUN Sen EST EN TRAIN DE TUER
LA DÉMOCRATIE AU CAMBODGE !
Après avoir incarcéré son Président, KEM Sokha,
HUN Sen met en route sa machine Judiciaire
pour dissoudre le CNRP, le Parti d'Opposition
 !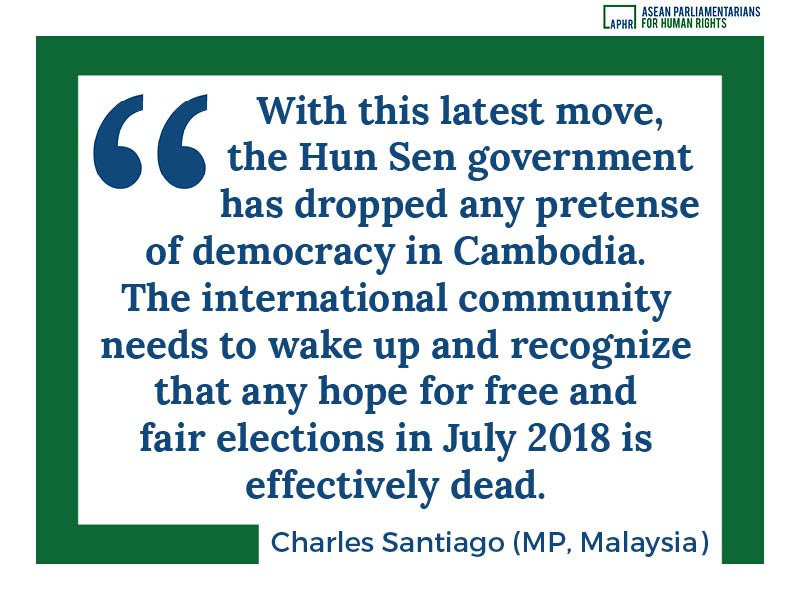 "This is a strongman's coup d'etat, with Hun Sen shamelessly transforming himself into a dictator for the whole world to see,"

said Phil Robertson, deputy Asia director for Human Rights Watch.